ELECTRONIC CONTROL VALVE SERIES
The development and proliferation of SCADA, CAN, Intranet, and Cellular systems has increased the requirement for electronically controlled valves that interface with these systems. The OCV Series 22 Digital Control Valves were specifically designed for this task. While retaining the advantages of simplicity and line pressure operation, these valves offer an ease of operation and degrees of control and flexibility not previously achieved.
FEATURES
Used as part of a digital or analog SCADA System 

or as a "stand alone."

Can be used to control almost any process variable.

Configurable to accept all common process signals (4-20mA, 0-5 Volt, etc.).

Simple valve sizing.

Extreme stability over wide flow ranges.

Allows for frequent set point change.

Analog and/or digital remote set point available.

110-250 VAC 50-60 Hz, DC or Solar Powered units available.

Remote monitoring and control over CAN, Digital SCADA Intranet, and RF Systems available.

Valve scheduling for control parameter modification (time, process variables).

Configurations for low pressure applications.

Hydraulic pilot backup systems available.

Control and monitoring parameters to meet user needs.

Low Pressure applications available.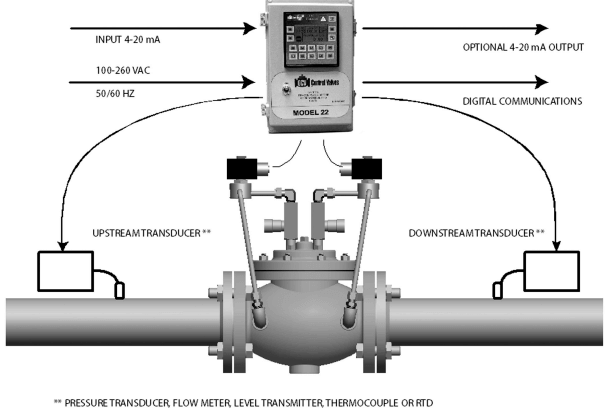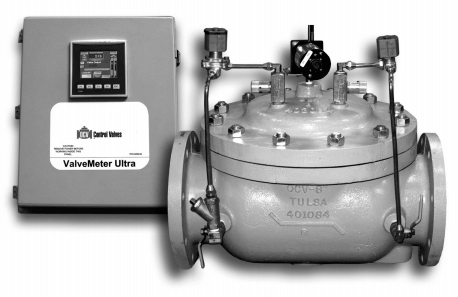 ELECTRONIC CONTROL VALVE SERIES
The development and proliferation of SCADA, CAN, Intranet, and Cellular systems has increased the requirement for electronically controlled valves that interface with these systems. The OCV Series 22 Digital Control Valves were specifically designed for this task. While retaining the advantages of simplicity and line pressure operation, these valves offer an ease of operation and degrees of control and flexibility not previously achieved
FEATURES
Used as part of a digital or analog SCADA System

or as a "stand alone"

Can be used to control almost any process variable

Configurable to accept all common process signals (4-20mA, 0-5 Volt, etc.)

Simple valve sizing

Extreme stability over wide flow ranges

Allows for frequent set point change

Analog and/or digital remote set point available

110-250 VAC 50-60 Hz, DC or Solar Powered units available

Remote monitoring and control over CAN, Digital SCADA Intranet, and RF Systems available

Valve scheduling for control parameter modification (time, process variables)

Configurations for low pressure applications

Hydraulic pilot backup systems available

Control and monitoring parameters to meet user needs

Low Pressure applications available