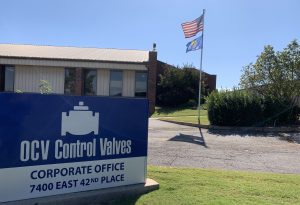 For more than 70 years, OCV Control Valves has manufactured and supplied hydraulically operated, diaphragm actuated, automatic control valves.  Our high quality control valves can be found throughout the world – from municipal water systems in the US, to Russian oil refineries, to irrigation systems in Europe.
In 2018, OCV Control Valves, located in Tulsa, Oklahoma, was acquired by and began operating under the MAT Holding Group umbrella.  Shortly thereafter,  MAT Holding merged OCV Control Valves with Dorot Control Valves, resulting in the creation of OCV Fluid Solutions.  This strategic plan ensures a globally stronger product line, new innovative technologies, improved engineering, customer service and technical support, all while maintaining competitive pricing in the markets.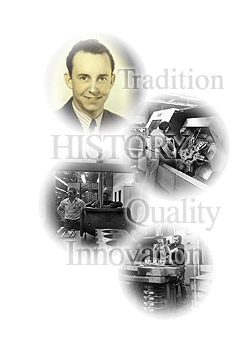 History & Company Values
The story of OCV began more than 70 years ago, when founder Tex Radford decided to expand his existing machine shop by designing and manufacturing control valves in Tulsa, Oklahoma.  He built this company with a vision of commitment to quality and reliability.  His mission was to produce a quality product in a quality work environment.  Since it's modest beginning, OCV has maintained that vision while becoming a worldwide leader in the valve industry.  OCV supplies valves in some capacity to nearly every country in the world, within a variety of markets and in a multitude of applications.
OCV was founded on three strong principles:  Integrity, Honesty, and Fairness.  With these core values, the OCV brand sets the standard in the industry for excellence in quality and service.
Integrity: Trustworthiness among customers as well as among company employees is key to building a successful company. OCV's staff believes you keep customers by treating them with respect.
Honesty: Being honest about what you can provide to the customer and following through on promises. It's this commitment to service that keeps customers coming back.
Fairness: This goes hand in hand with honesty. OCV provides fairness to their clients and fairness to their workers. That's why employees at OCV average more than 15 years of service with the company.