141-3 Flow Control Valve
The Model 141-3 Flow Control Valve is an adjustable restriction device, installed in the control circuit tubing. The flow control valve differs from a standard needle valve in that it includes an internal check valve. Thus it allows free flow in one direction (through the check) and restricted flow in the other direction (through the needle). The setting of the flow control valve meters the flow into or out of the main valve diaphragm chamber, thus controlling either the opening or closing speed of the main valve. These can be installed in series for separate opening and closing speed control. Restricted flow is in the direction of the flow arrow on the body.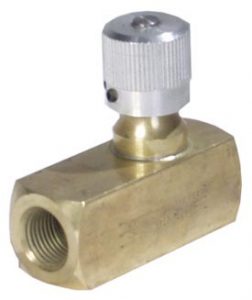 MODEL 141-3 MATRIX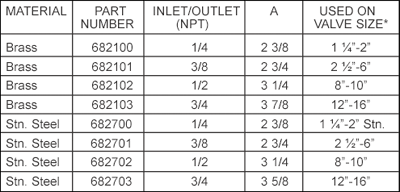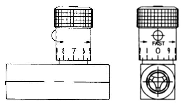 Note: Flow control valve use and size may vary on valve application. Consult factory.
SCHEMATIC SYMBOL
The Model 141-3 Flow Control Valve is shown on OCV Valve Schematics as: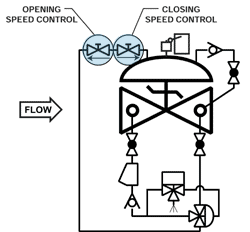 EXAMPLE: Shown here on a MODEL 125 Pump Control Valve
as separate opening and closing speeds.