815 Chamber Mounted Float Pilot
The Model 815 Float Pilot is two-way, rotary-disc control designed primarily for fuel service with floating roof tanks. It may also be used anywhere access to the tank interior is restricted or impossible. Suitable for both modulating and on-off service.
The 815 pilot operates the main valve directly on OCV Series 8103 Float Valves, and operates main valve through the1356 Differential Pilot on OCV Series 8106 Float Valves.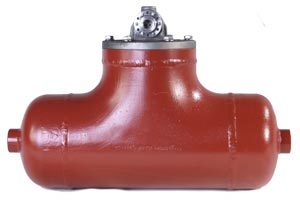 Two port, rotary disc design
Remote mounted – Outside of Tank
Float pilot can be removed from chamber for servicing
Optional manual tester available
MODEL 815 MATRIX
Model 815 Chamber Mounted Float Pilot:

Chamber

Flange

Pilot Body

Pilot Disc

Arbor

Spring

Thrust Washer

O-Ring

Gasket

FIL. HD. Screw

Float Arm Adaptor

Float Arm

Float

Flat HD. Screw

Hex HD. Screw

O-Ring

Stud

Lockwasher

Lockwasher

Manual Tester Assy. (OPT)

INSTALLATION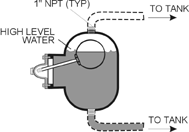 The 815 is installed outside the tank by piping the chamber's upper and lower 1" NPT ports into the tank wall, thus allowing the liquid level to enter the chamber. The customer -furnished supply piping from the main valve connects to the 3/8" NPT inlet port of the pilot. Minimum recommended size for this line is 1/2" OD tubing or 3/8" pipe. The 3/8" exhaust port is piped back to the discharge of the main valve.
MATERIALS
Body, disc, arbor: Type 303 Stainless Steel
Pilot Flange: B61 Bronze or CF8-M Stainless Steel
Chamber: Steel-epoxy coated or Stainless Steel
Float: Type 304 Stainless Steel, 4″ diameter
Body gasket: Buna-N Std. Viton® Opt.
SCHEMATIC SYMBOL
The Model 815 is shown on OCV Valve Schematics as: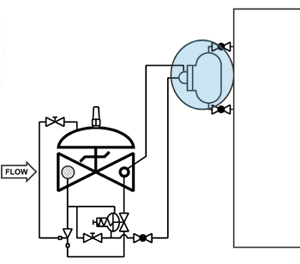 EXAMPLE: Shown here on a MODEL 8106 High Level Shut-off Valve.