The OCV Basic Control Valves 65 Globe and 65 Angle are full port engineered valves. When equipped with a variety of pilots and accessories, these valves perform a wide range of automatic fluid control, making them specified valves in municipal water, fire protection, irrigation, industrial, petroleum and aviation fueling systems.
The Model 65 is dependable and hard working; with a simplicity of design that ensures minimal part wear for exceptional performance and longevity.
Self-contained, the valve operates automatically off of line pressure.
The 65 consists of three major components: body, bonnet and diaphragm assembly.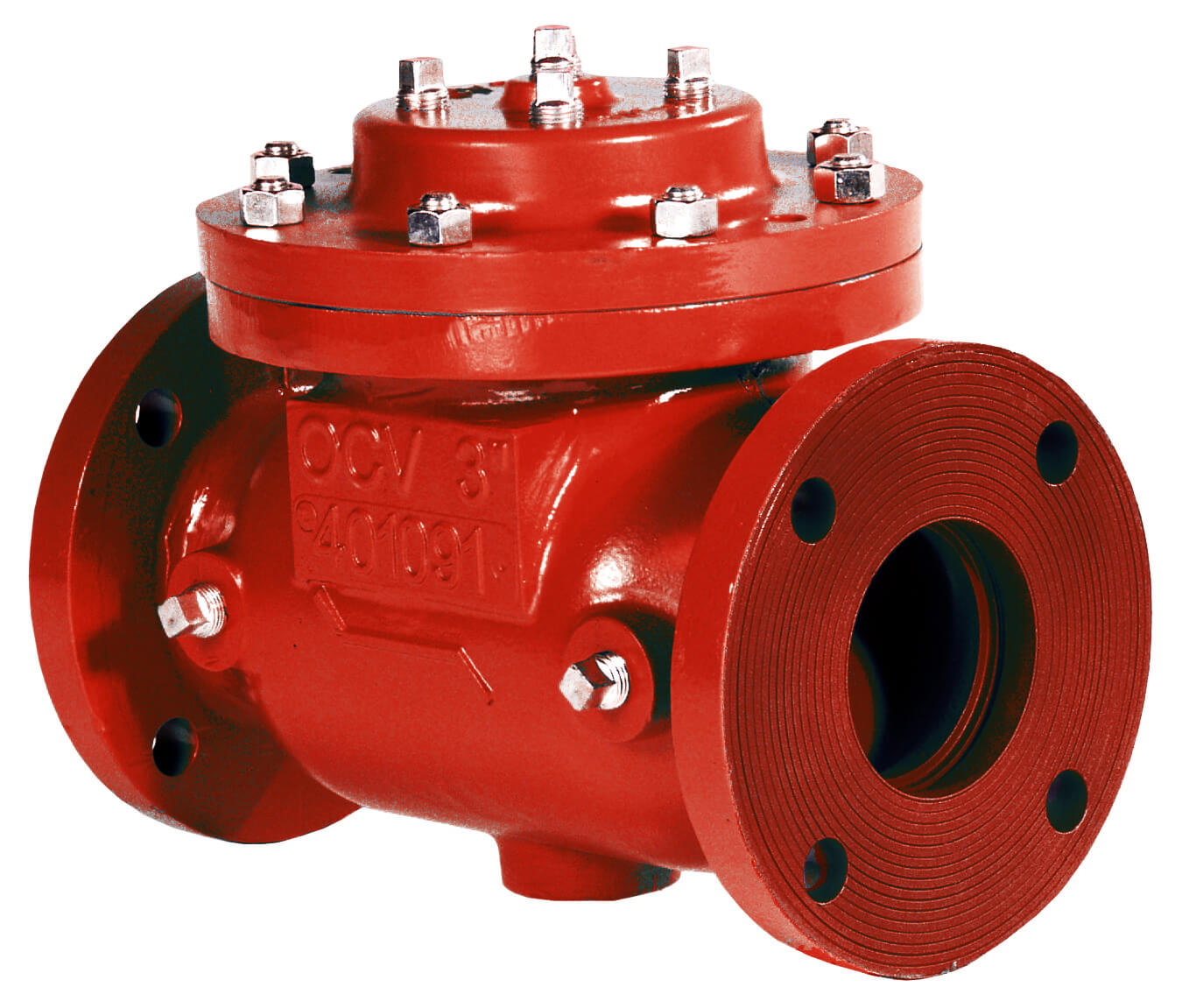 Operates automatically off line pressure
Throttling seat retainer for flow and pressure stability
Diaphragm assembly guided top and bottom
Heavy duty nylon reinforced diaphragm
Rectangular –shaped, soft seat, provides drip tight class VI closure
Easily maintained without removal from the line
Diaphragm replaced without removal of internal stem assembly
Replaceable seat ring
Alignment pins assure proper reassembly after maintenance
Valves factory tested, serial numbered and registered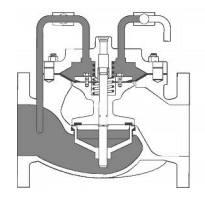 Valve Closed
When line pressure from the valve inlet is applied to the cover chamber, pressuring the diaphragm, the valve is closed drip-tight.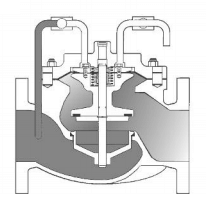 Valve Open
When diaphragm chamber pressure is vented, the valve travels to the full open position.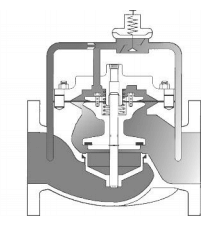 Valve Modulating
The valve is between full open and closed. The valve's control pilot modulates the pressure in the diaphragm chamber, positioning the valve to control the desired pressure or flow. OCV pilot systems provide accurate control in a wide range of performance requirements.
BASIC VALVE FLOW CHARACTERISTICS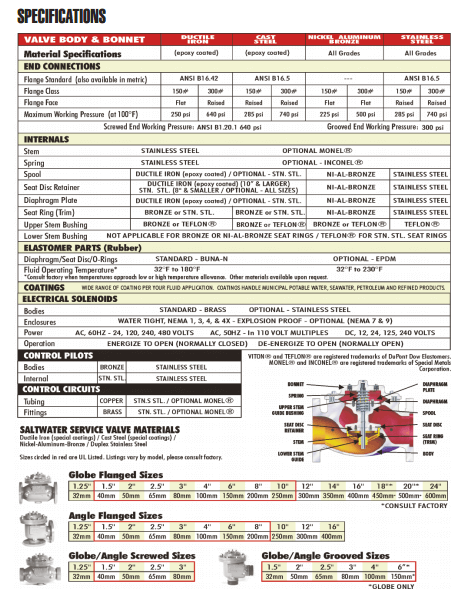 NOTE: Model 127-3FC consult factory for dimensions, do not use this chart unless instructed.
A routine inspection & maintenance program should be established and conducted yearly by a qualified technician. Consult our factory @ 1-888-628-8258 for parts and service.

HOW TO ORDER YOUR VALVE
When ordering please provide: – Series Number – Valve size – Globe or Angle – Pressure Class – Screwed, Flanged, Grooved – Trim Material – Adjustment Range – Pilot Options – Special needs / or installation requirements.