The OCV Series 94 check valve is a simple on-off valve that opens to allow forward flow when inlet pressure exceeds outlet and closes tightly to prevent back flow when outlet pressure exceeds inlet pressure.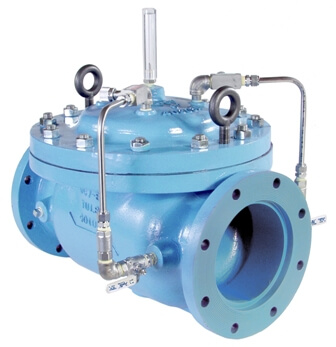 | | | | | | |
| --- | --- | --- | --- | --- | --- |
| Model 94-1 Check Valve with Opening Speed Control | | | | | |
| Model 94-2 Check Valve with Closing Speed Control | | | | | |
| Model 94-3 Check Valve with Opening & Closing Speed Controls | | | | | |
Operates automatically off line pressure.
Heavy-duty, nylon-reinforced diaphragm isolates top chamber operating pressure from bottom chamber line pressure.
Rectangular-shaped, soft seat seal provides drip-tight Class VI closure.
Diaphragm assembly guided top and bottom.
Throttling seat retainer for flow and pressure stability.
Easily maintained without removal from the line.
Diaphragm replaced without removing internal stem assembly.
Replaceable seat ring.
Alignment pins assure proper reassembly after maintenance.
Center-tapped bonnet facilitates installation of position indicator or valve-actuated switches.
Ductile iron and steel valves are epoxy-coated inside and out, for maximum corrosion protection.
Valves are factory tested.
Valves are serial numbered and registered to facilitate replacement parts and factory support.

Equipped with controlled opening speed pump discharge pressure is gradually introduced to the system. Pump is protected from reverse flow.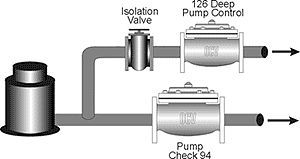 Used in conjunction with the Model 126, the Series 94 provides start up and shutdown surge protection for deep well pumps.
The OCV Model 94-1 check valve, with adjustable opening speed, is a simple on-off valve that opens to allow forward flow and closes tightly to prevent backflow. The 94 operates on the differential between two pressures: upstream or inlet pressure acting under the seat of the valve, and downstream or discharge pressure acting on the diaphragm via the single hydraulic line. When upstream pressure is the greater of the two (forward flow), the valve opens at an adjustable rate to allow flow. When downstream pressure is greater (backflow), the valve is forced fully closed.
The Model 94-1 consists of the following:
Model 65 Basic Valve
Model 141-3 Opening Speed Control
Model 159 Y-Strainer
Model 141-4 Ball Valve

Model 155 Valve Position Indicator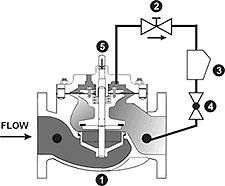 SIZING OF SERIES 94 CHECK VALVES
For the most comprehensive procedure in sizing Series 94 control valves, it is best to use our ValveMaster software or the guidelines shown here in conjunction with the Performance Charts in the Engineering Section of the OCV catalog.
Check valves are nearly always line sized, however there are some limitations. Model 94, with no speed controls, should be used only where flow velocities will not exceed 6 ft/sec. Check valves with speed controls (94-1, 94-2, etc.) may be used at flow velocities up to 15 ft/sec.

Series 94 check Valves are available with various combinations of speed controls. Select the desired features and then the model number.
This chart shows only a sample of those most often specified valves. Consult the factory for specific data on the model you selected.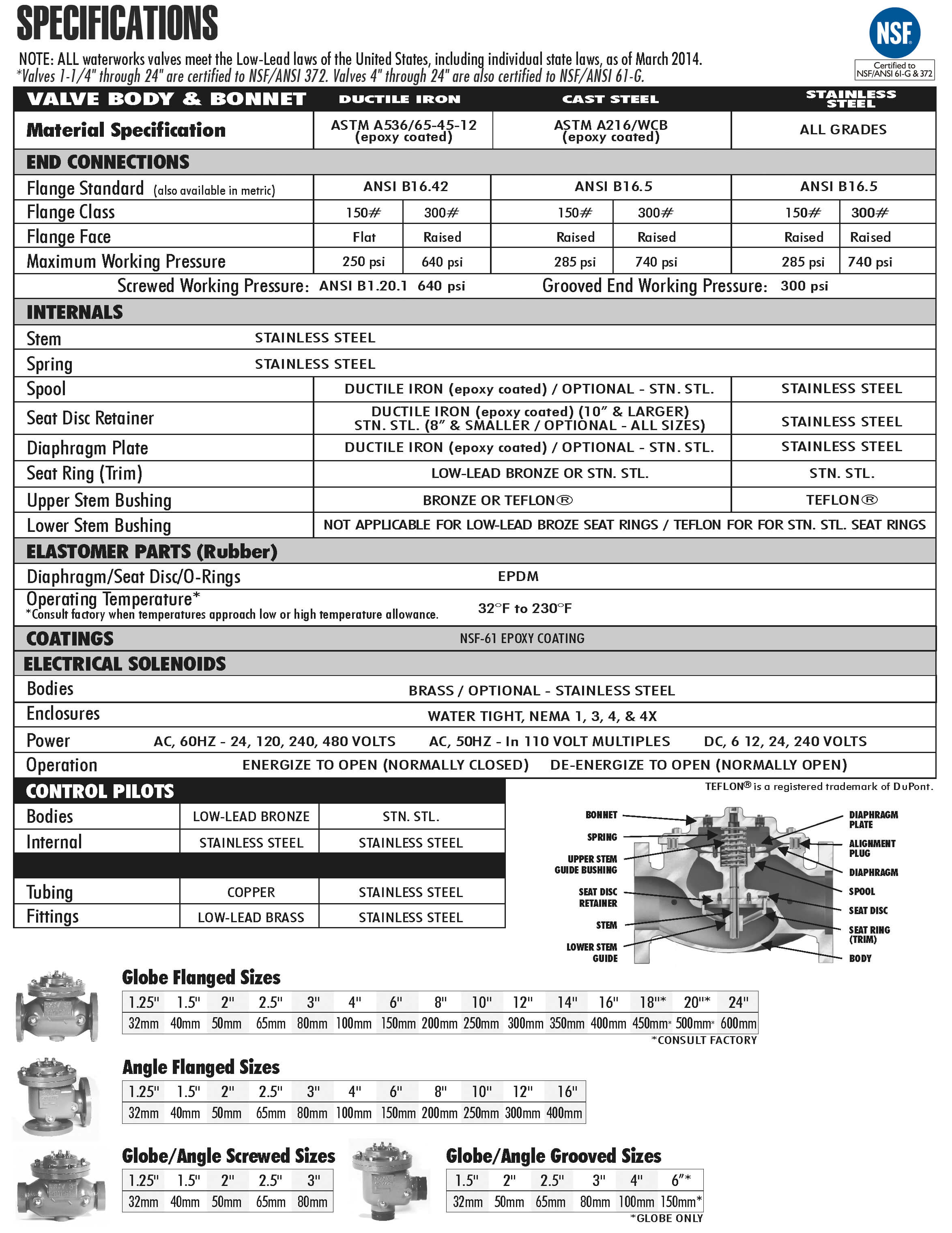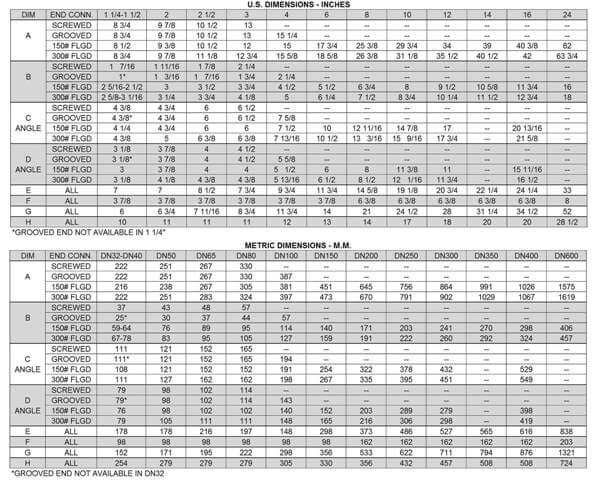 For maximum efficiency, the OCV control valve should be mounted in a piping system so that the valve bonnet (cover) is in the top position. Other positions are acceptable but may not allow the valve to function to its fullest and safest potential. In particular, please consult the factory before installing 8″ and larger valves, or any valves with a limit switch, in positions other than described. Space should be taken into consideration when mounting valves and their pilot systems.
A routine inspection & maintenance program should be established and conducted yearly by a qualified technician. Consult our factory @ 1-888-628-8258s for parts and service.

When Ordering please provide:
Series Number – Valve size – Globe or Angle – Pressure Class – Screwed, Flanged, Grooved – Trim Material – Adjustment Range – Pilot Options – Special needs / or installation requirements.